Password Reset – Confirmation Email Sent
An email has been sent with instructions for resetting your password. You should receive it in a few minutes. If not, please check your Spam folder.
Please follow the link in the email to complete the reset.
Support
Click Give Now to make a gift to preserve and restore Grace Church.
---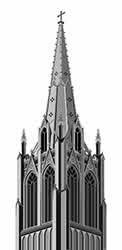 Gifts to Saving Grace NYC are tax-deductible to the fullest extent of the law. (EIN: 26-2363471)

802 Broadway New York, NY 10003

<a href="http://facebook.com/gracechurchnyc/" target="_blank"><img src="https://savinggracenyc.org/wp-content/uploads/2018/07/logofb.png" width="20"></a><!-- [et_pb_line_break_holder] --> <!-- [et_pb_line_break_holder] --><a href="http://twitter.com/GraceChurchNYC" target="_blank"><img src="https://savinggracenyc.org/wp-content/uploads/2018/07/logotwitter.png" width="20"></a><!-- [et_pb_line_break_holder] --> <!-- [et_pb_line_break_holder] --><a href="http://instagram.com/gracechurchny/" target="_blank"><img src="https://savinggracenyc.org/wp-content/uploads/2018/07/logoinstagram.png" width="20"></a><!-- [et_pb_line_break_holder] --><!-- [et_pb_line_break_holder] -->